COOKIES: This site uses session cookies to track your movements within the store purely in order to operate the shopping cart and your account details, etc. No tracking or personal identity information is stored regarding your non-Heresy internet usage. By using this site, you agree to allow the use of cookies during your session here. For more information, click here. or read the Privacy page.
CHOOSE YOUR OFFER!
'IMPERFECT' DRAGONS!

Imperfect Dragons have become available - first come first served! Click the pic to see more.
(If they haven't already gone, that is! There will only be a few as I am using up the leftover rejected casts from the original run - so if you don't mind cleaning a few mould lines or repairing an air bubble, you can save a bit of money!)


FALLEN BORIS! (15th Anniversary Figure)

Pre-Order the new Armoured Boris III 2017 aka Fallen Boris now! In the New Stuff section

With the pound sterling struggling against the Dollar, Euro and Australian Dollar, thanks to the ongoing Brexit fiasco, this is a great time for our overseas customers to indulge in some splendid Heresy miniatures!
PLEASE NOTE THAT ALL THE MODEL KITS WE SELL ARE SUPPLIED UNASSEMBLED AND UNPAINTED. THEY ARE MADE OF A TIN ALLOY OR OF POLYURETHANE RESIN (It will say which in the description) AND MAY REQUIRE CLEANING UP, ASSEMBLY USING SUPERGLUE AND GAP-FILLING USING MODELLING PUTTY. THEY ARE NOT TOYS AND ARE UNSUITABLE FOR CHILDREN UNDER 13.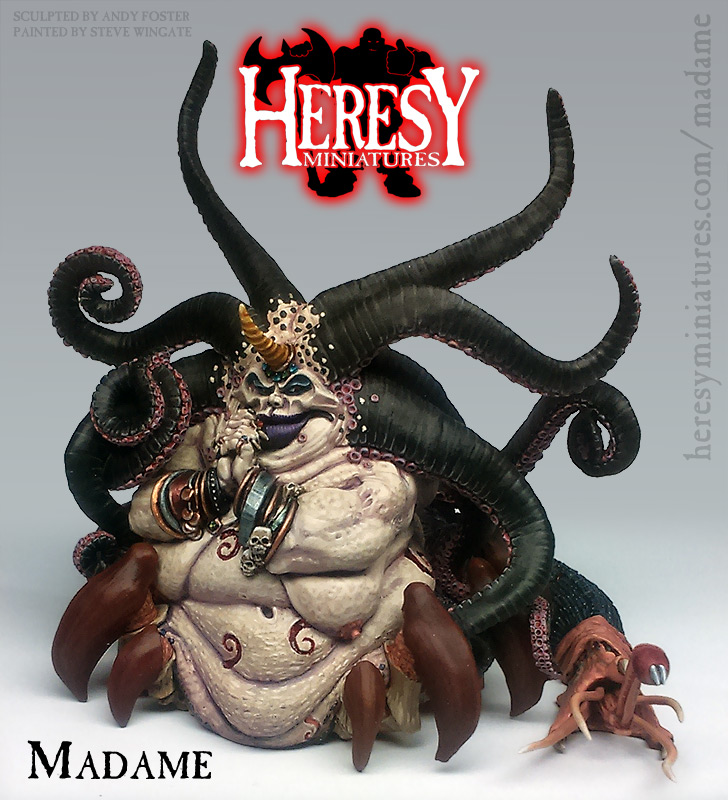 See the New Stuff section for details of our other new and upcoming items!

---